Barmel Building Maintenance
As one of Edmonton's most-trusted building maintenance companies, we pride ourselves on creating long-term relationships with property owners, building managers, and CEO's to provide them with premier cleaning and maintenance services.
We have some of the hardest working individuals the industry has seen where no job is finished until every little detail has been covered.
We're your one-stop solution as our wide array of commercial cleaning, janitorial, and maintenance services make it easy, so you don't have to hire different contractors to do different maintenance jobs.
Unlike most companies, we treat every situation differently to ensure the proper results because the last thing you want is to spend and not receive.
Excellent
Reviews
Satisfaction
Guaranteed
Eco-Friendly
Cleaning Products
Competitive
Pricing
Neil
Mellors
CEO of Barmel Building Maintenance
Born in Edmonton, Alberta, I moved to Halifax, Nova Scotia at the age of 25 to go to Dalhousie University, where I graduated with a Bachelor of Commerce (Class of 92). In my last year of university, I met my future wife (Carole), who is an Elementary School teacher. We decided to stay in Halifax after graduation, where we adopted our family of 2 girls (Olivia and Zoe).

In 2010, we decided for family, financial, and health reasons to move to Edmonton. I was returning to my hometown, but it was a big adventure for my family.

I have been an entrepreneur since 2005 and involved with the cleaning industry since 2008, and shortly after being in the industry for four years, Barmel Building Maintenance Ltd. was incorporated on August 1, 2012.

I became involved in the cleaning industry due to the low barriers to entry at that time and as well cleaning was a skill set I was good at and allowed me to relax while I worked.

While I like equipment like auto-scrubbers and carpet cleaning machines, I do not have a particular favorite; however, I have become proficient in most types of cleaning techniques, cleaning environments, and equipment utilization.

A fun fact about me was that just before moving to Halifax, I bought a backpack and traveled the world for 7 months before settling down as a student at Dalhousie.

During my travels, I saw many places and met many people that have had a lasting impact on me.

One thing I like to tell customers is that the staff at Barmel works very diligently to live by our motto of, "Do it right… Always."
We're a results-driven industry where business is earned, not given. We've helped businesses all across Central Alberta with their building maintenance needs and proved that it can be done right the first time! See what our clients have to say about us below.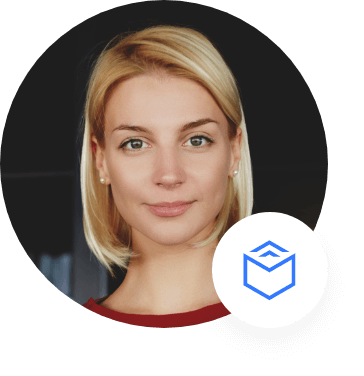 "Barmel Building Maintenance is extremely reliable - they come in and clean long before we open. They have never missed a day. The cleaners are every polite and do add on work when requested. We find their staff super friendly and very thorough in their work revisiting and checking areas cleaned prior to leaving. Very satisfied!"
Bacteria don't sleep and neither do we!

Request Your FREE Quote by Calling